Torrenting can be a tempting and efficient way to download large numbers of files quickly and conveniently, but it comes with a fair share of risks and it's vital for anyone considering making use of torrents to be aware of those risks and take action to stay safe.
A VPN can help with this, and this guide will introduce you to the risks of torrenting, as well as explaining how and why a virtual private network can allow you to torrent safely and without the worries of being hacked or tracked by other torrent users or your ISP.
Why You Need a VPN to Torrent Safely
Since torrent users face so many threats from hackers, ISPs, and copyright owners, it's wise to make use of some preventative, protective measures to keep yourself safe when downloading torrent files and connecting to P2P networks.
A virtual private network (VPN) is one of the best safety measures you can use for torrenting purposes. It will allow you to download files under the mask of anonymity, hiding your IP address from other users and preventing your ISP from tracking your activity.
Put simply, a VPN can let you torrent safely. Your connections will be encrypted for maximum protection, and nobody – including seeds, leeches, ISPs, and copyright agents – will be able to see what you're doing or take action against you. Here's how it works in a few simple steps:
Get a VPN – You can read reviews to find out the best VPNs for torrenting and then head to the official site of your chosen VPN to set up an account and download the client.
Connect to a Server – Before you start torrenting, load up your VPN client or app and connect to a secure server. This will hide your IP address and encrypt your connection.
Start torrenting – Once you're securely connected to the VPN network, you can load up your usual torrent client and start torrenting, safe in the knowledge that you won't be detected.
Torrent Safely with ExpressVPN!
Why Are Torrents Dangerous?
First, let's look at what torrenting really is. Essentially, torrenting is a type of peer to peer (P2P) file sharing. It basically means that lots of different users, or peers, share files with one another.
When you try and download a torrent file, you connect to a vast network of users, some of whom already have that file and are sharing it out with users like you, and some of whom are trying to download it themselves.
Those who have the file already and upload it to the other torrent users are called 'seeds,' while those who are downloading the files from others are called 'leeches.' You can usually track numbers of seeds and leeches when torrenting through your torrent client, and the more seeds you can connect to, the faster the download will usually be.
PRO TIP: Get Torrent Files with a Lot of Seeders
As you can imagine, connecting to a wide network of other online users, who could effectively be anyone from anywhere in the world, can be quite dangerous. It's especially risky when you see that torrent clients like BitTorrent allow users to see each other's IP addresses.
This is one of the biggest risks of torrenting: other users can see your exact IP address and may use it to hack into your system. They could be able to steal your data, control your computer, or launch a DDoS attack to knock you offline.
TRY THE BEST VPN FREE FOR 30-DAYS
How Torrents Are Monitored
Other users aren't the only thing to worry about when torrenting; you also need to be aware of copyright owners and ISPs monitoring torrent activity and targeting users directly, sometimes with legal action and threats of serious fines.
Many torrent files are perfectly legal, but torrenting, in general, is widely associated with the illegal distribution of copyrighted material like music, movies, and TV shows.
For this reason, copyright holders can send their own agents to track torrent activity for the material they own. If they see people downloading these files without permission, they can use the IP addresses of those users and contact their ISPs to make them stop or take action against them.
ISPs also don't like it when people make use of torrents. Since your ISP can usually see everything you do online, it will know if you're torrenting and may send you letters demanding that you stop or could take further action if you don't.
Some ISPs will throttle your connection if you download torrent files, slowing down your speeds massively, or they might even suspend your account entirely.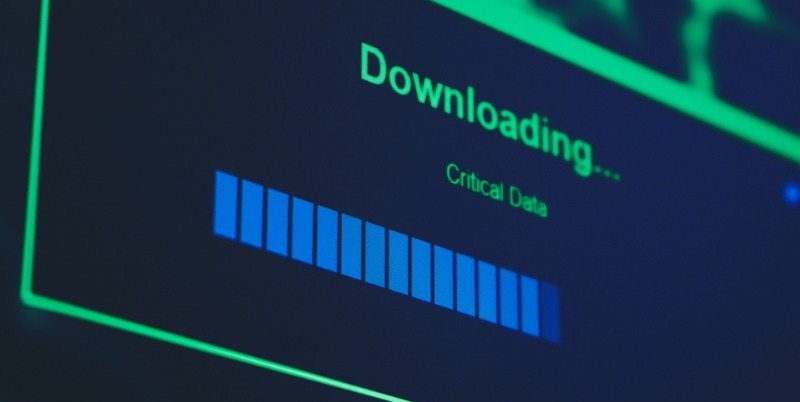 What Makes a Good VPN for Torrenting?
Before you start making use of a VPN for torrenting, it's important to make sure you choose the right one. There are a lot of VPNs out there and they can differ greatly in terms of features, speeds, security, customer support, price, and overall effectiveness.
When you're looking for the best value VPN for torrenting, there are a few key features to focus on, starting with speed. One of the big advantages of using torrents is that they let you download big files quite quickly, but a slow VPN could reduce your speeds, so make sure you find one with fast, reliable speeds.
You also need to focus on privacy and security. The best VPNs for torrenting need to be able to offer the very best levels of protection to you as a user, being able to hide your IP address from other torrent users and keeping you safe and hidden from hackers and ISPs as well.
It's also wise to look into VPNs that have proven track records of effectiveness for torrent users. Some of the best VPNs may even have guides and tutorials dedicated to torrenting, as well as advanced security features like kill switches and no data logs policies to keep you totally safe.
You should also take other factors into account when looking for the best VPN for torrents, like price and customer service. The best VPNs have fairly priced plans, and always offer great customer support by being ready to answer questions and help solve problems if needed.
Trustworthy Torrent Client List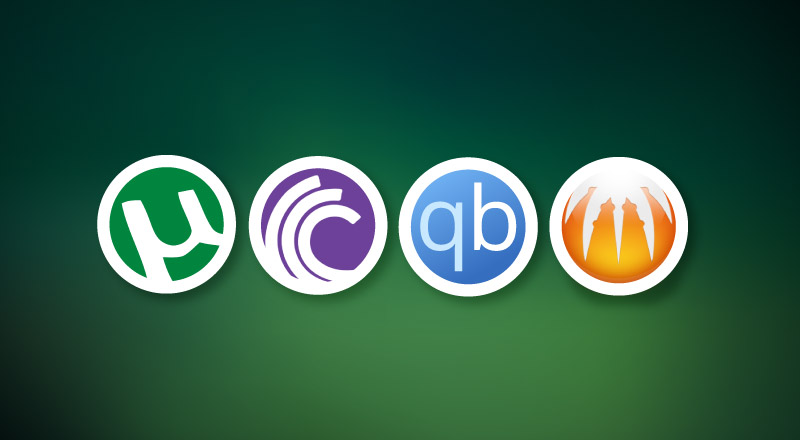 As well as finding the right VPN for torrenting, you also need to make use of a torrent client you can trust. There are a lot of clients out there, which are basically programs that allow you to download torrent files and connect to other peers on the network. Here are six of the most trusted torrent clients:
qBittorrent – Available on Windows, macOS, and Linux, qBittorrent is widely regarded as one of the best free torrent clients, with no ads, no bundled software, and a very simple interface for new users to understand.
Vuze – Vuze is another terrific torrent client for Windows users, offering a nicely-designed interface, lots of plugins for advanced users to try out, and plenty of advanced feature.
Deluge – Deluge has won a lot of plaudits and generated a lot of hype for its customizability. It works across multiple platforms and systems, including Windows and Apple devices, and comes with browser integratio.
 uTorrent – One of the most trusted torrent clients for many years, uTorrent works across Windows, macOS, and Android and is exceptionally lightweight, so it won't take up too many of your system's resources while running.
BitTorrent – Arguably the best torrent client you can use is BitTorrent itself. It's really simple to set-up and offers a great range of features, including web-based seeding, comments, reviews, and more, providing a simple and seamless introduction to the world of torrents.
Tixati – Tixati is a totally free, ad-free torrent client without any spyware or bundled programs to worry about. It can be set up quickly and easily, appealing to both beginners and more advanced users. It has a simple interface but lots of advanced settings hidden in the menus.
Stay Safe with those VPNs:
Most Popular

Best overall deal: 12 months + 3 months FREE

30-day money-back guarantee

24/7 customer support

Connect to more than 90 countries

Uses 256-bit AES encryption

Fast and secure VPN

Rock-solid privacy at blazing speeds


Access 5400+ Servers Worldwide

30-day money-back guarantee

Save 70% on yearly plan

No logs policy

Connect 6 devices at the same time


Countries: 90+

45 days money back guarantee

2-year + 2 months FREE plan

IP adresses: 6,000+

Servers: 7000+
VPN for Safe Torrenting

Why ExpressVPN Good for Torrenting?
Lightning-fast speeds
Tutorials and guides for torrenting
Excellent security and privacy
Terrific customer support
Pros
Lots of great features
Lightning fast
Premium Security and privacy
Amazing customer service
Cons
Base monthly price is quite high
ExpressVPN is another of the best VPNs for torrenting, standing out for a few key reasons. Firstly, it's one of the fastest VPNs on the market, so you won't need to worry about any upload or download speed drops. It's also one of the easiest VPNs to set up and use, has amazing customer support guides and tutorials, and offers a wide range of advanced security features, too.
For a more in-depth look, read our full ExpressVPN review

Why NordVPN Good for Torrenting?
Specialty P2P servers for torrenting
Advanced security features
No logs policy
Fast speeds via a global server network
Pros:
Peerless security
Really easy to use
Fast and reliable
Excellent customer support
Cons:
Slow speeds in some parts of Asia
When it comes to the best VPN for torrenting, NordVPN is absolutely one of the top options to choose from. This VPN provider really puts privacy and security first, making sure to protect its users with only the best privacy protocols and a wide range of advanced security settings, like kill switches, obfuscated servers, and specialty P2P servers.
For a more in-depth look, read our full NordVPN review.

Why CyberGhost Good for Torrenting?
Premium privacy
Strong server encryption
Global server network
Affordable subscriptions
Pros
Fast and reliable
Thousands of servers worldwide
Highly affordable
Cons
Doesn't always work in China
If you're looking for the best VPN for torrenting, you simply have to consider CyberGhost as an option. This industry-leading VPN aims to offer total anonymity and premium privacy to its users, allowing everyone to connect to secure servers in an instant and be utterly undetectable when downloading torrents, or browsing the web. It's also impressively affordable and easy to use.
For a more in-depth look, read our full CyberGhost review.
FAQs
Is torrenting legal?
Yes, the act of torrenting itself is legal and you aren't breaking the law by simply having a torrent client and downloading torrent files. The only illegal part of torrenting is when you use torrents to download copyrighted material without paying for it.
Can torrenting get you arrested?
It's rare for people to get arrested for torrenting, but they can get fined, have their internet service suspended, and have to deal with a range of legal challenges.
Who are copyright trolls?
Copyright trolls are people who monitor torrents of copyrighted material on behalf of the copyright owners and track anyone downloading that material, alerting ISPs and copyright owners and helping to catch those who are torrenting without protection.
How does P2P file-sharing work?
In a P2P system, you don't download files from a central server or location. Instead, you connect to other users or peers and download from their devices directly. Once you have the file, or parts of it, you can upload to other peers too, and everyone essentially 'shares' the file with each other.
What is IP binding?
Some torrenting sites let you bind your device to a certain IP address, and this is known as IP binding. With IP binding in place, the torrent traffic will only flow to your device if you're connected to the chosen IP address, and you can use IP binding with a VPN to make sure you only download torrents while connected to the VPN.
Can I use a free VPN for torrenting?
It is technically possible to use a free VPN for torrenting, but it's not recommended. Many free VPNs don't work with torrents and others have data limits or ads that can make them less useful or even frustrating to use when trying to stay anonymous and download large files.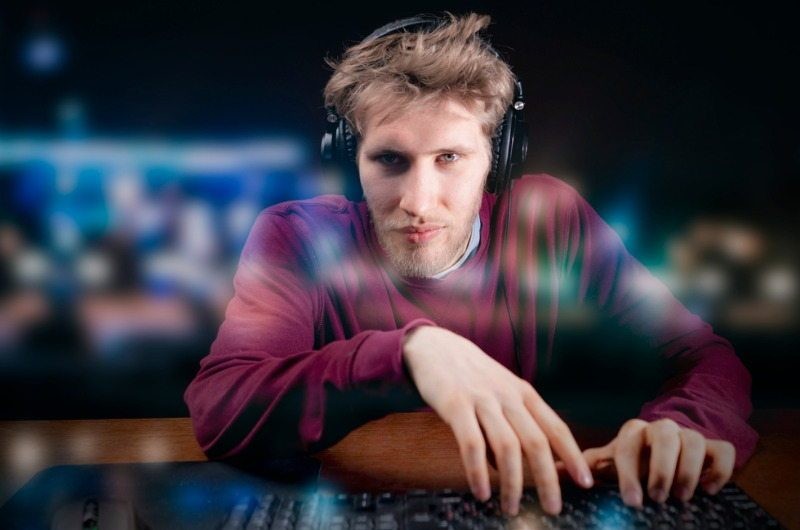 Summary
Torrenting can be risky, but it also comes with a lot of advantages, so it's easy to see why so many people want to make use of torrent clients to download large files. To make sure you're safe when using torrents, get yourself a VPN like NordVPN and ExpressVPN, and make sure to activate it every time before loading up your torrent client and connecting to a P2P network.
Read More: New To VPN? Read Our Complete Guide for VPN Beginners
Read More: Best VPN for Torrenting