More and more people are looking to protect themselves whenever they head online, and with so many hacking attempts and data breaches reported on a daily basis, it's easy to see why. If hackers get access to your data or are able to spy on your online activities, they can turn your life upside down, but VPNs can help with this, and many of the best VPNs work across all platforms, including Linux.
Even though the likes of Windows, Android, and iOS have become the more popular operating systems in the modern era, there are still plenty of people out there making use of Linux and enjoying the unique benefits and advanced features it provides. Unfortunately, several big names VPN providers fail to offer their services for this platform, but in this guide, we'll be focusing on the best VPNs for Linux, offering the protection and privacy you need.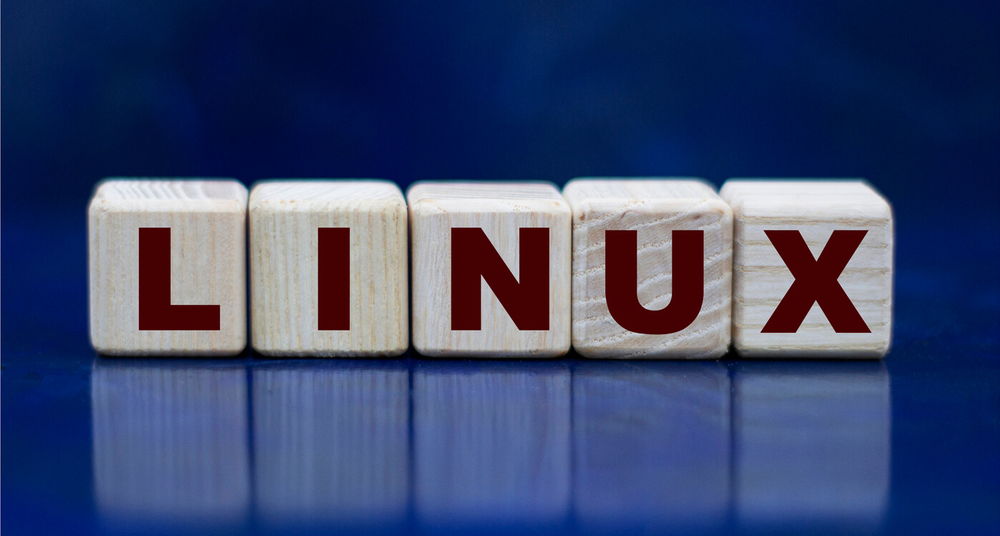 All About Linux
Linux was originally released in 1991, and it's actually a whole family of operating systems, all based and built off the original Linux kernel. There are various distributions or 'distros' for Linux, with some of the top options being Fedora, Mint, Ubuntu, Manjaro, and Debian, and many Linux users appreciate the platform's advanced features and enhanced levels of control.
Many people also turn to Linux due to its open-source nature. Thanks to this, the platform is always being improved and enhanced to provide better experiences for every user. What's more, Linux is also rated highly in terms of customization potential and stability, and users like having the option to select from lots of different distros.
On the downside, Linux is one of the lesser-used operating systems, which means that it can be harder to find software, apps, and packages that are compatible with the different distros. This is something that many Linux users have to adjust to, but there are often workarounds and fixes to any problem encountered on Linux, and the platform's many users often band together to solve issues and help each other out.
In general, Linux is considered to be quite a safe operating system, and when compared to many other platforms, like Windows, it's clearly safer and more secure in many aspects. However, it's not unbreakable and does have some holes that can be exploited. This is why an increasing number of Linux users are making use of VPNs.
How to Choose the Best VPN for Linux
In terms of VPNs for Linux, there aren't as many options as there would be on another operating system like Android or Windows. That's just a fact, as the number of users of those platforms is vastly higher than the number of Linux users, and many VPN providers focus most of their efforts on appealing to the masses.
Fortunately, finding a VPN for Linux isn't impossible and there are still quite a few great options out there to choose from. Many of them are compatible with a wide range of distros, and even if some of them might be a little tricky to set up now and then, they're worth installing in the end in order to provide your devices with increased security, protection, and functionality.
Even though Linux is one of the most secure operating systems around, it's still recommended to invest in a VPN. Linux isn't hack-proof and it's still very easy for hacker and other cybercriminals to spy on your internet connections if you don't take the time to cover them up through the use of a VPN.
With this in mind, when looking for a VPN for Linux, you need to focus first on compatibility in order to find one that works with your platform, and then pay attention to other key areas like speed, security, privacy, and features. You'll also want to consider other factors like price and customer support, and we've looked at all of those major aspects in our reviews below for the best VPNs for Linux.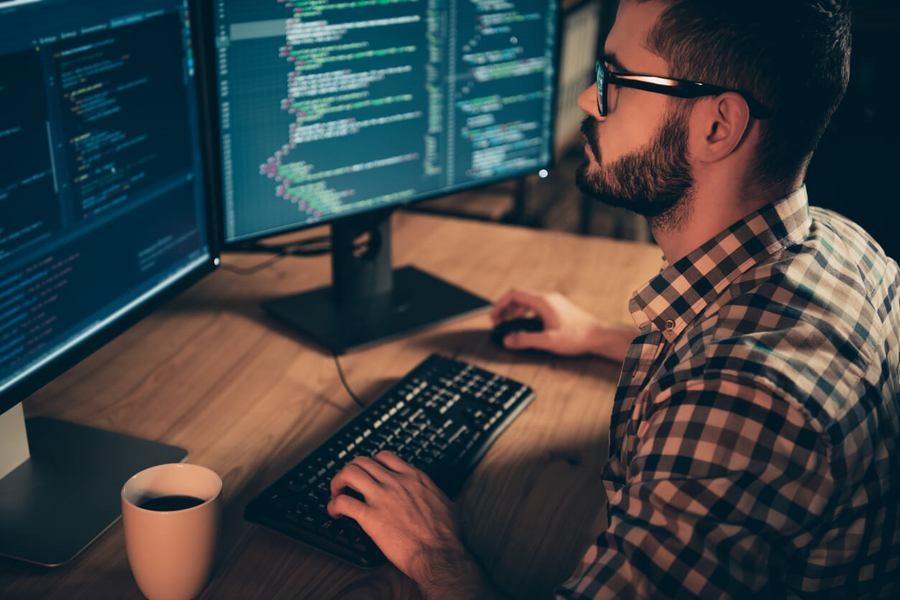 Best VPN Providers for Linux
Read on for mini reviews of some of the best Linux VPNs you can get today.

Definitely one of the best VPNs for Linux and one of the best VPNs in general, ExpressVPN ranks highly in all of the key categories such as speed, security, privacy, and customer support. Based out of the British Virgin Islands, this VPN is able to offer a high standard of user security, letting you browse, and more, while also making you more secure online.
Main features of ExpressVPN
ExpressVPN is often ranked as the fastest VPN on the market, and it really does live up to those claims when put to the test. It has a huge server network across the globe and never seems to affect speeds in a negative way.
ExpressVPN makes use of the latest and greatest security protocols and privacy features like leak protection and kill switches in order to keep users safe. This provider also has a strict no logs policy for extra privacy.
Read more:  Ultimate Guide to VPN Encryption 
Customer Service and Support
In terms of general ease of use for Linux users, ExpressVPN isn't bad at all. It offers guides and tutorials to help you get started, and even has a round-the-clock live chat support.
Pricing and Payment Options
This VPN offers three different subscription plans to choose from, and you can get some really fair prices if you opt for the longer plans. You can pay via card, PayPal, or even cryptocurrencies.
On the ExpressVPN site, you'll find a whole section focused on Linux users, helping to guide you through the installation process and showing you what you can do with your new VPN.
Pros
Designed for Linux users
Incredible speeds
Bottom Line
If you're looking for the best VPN for Linux, ExpressVPN is absolutely one of the top options out there. It excels for speed, security, and privacy.
For a more in-depth look, read our full ExpressVPN review.

Anyone looking for the best VPN for Linux should also make Surf Shark one of their considerations. Based out of the British Virgin Islands, this VPN has been making waves in recent years for its unparalleled dedication to customer care and user security. With Surf Shark on your side, your connections will be secured to extremely high standards.
Main features of SurfShark
With a massive server network and lots of locations all over the globe, Surf Shark is able to offer really solid speeds for every user, no matter where you're located.
With a no logs policy, regular audits of its security features, military-grade encryption, and other great privacy features, it's clear to see that Surf Shark takes anonymity seriously.
Customer Service and Ease of Use
One of the best aspects of Surf Shark is just how easy it is to use and set-up. Even on Linux, the process is simple, and the official Surf Shark customer support department is always ready to help out.
Pricing and Payment Options
If you're looking for a fairly priced VPN for Linux, SurfShark might be the best option for you. It's cheaper than a lot of the competition, and you're able to pay using a variety of methods.
One of the unique selling points of SurfShark is that it offers unlimited simultaneous connections. This means that you, your friends, your family, and others can all take advantage of just one subscription, connecting as many devices as you like.
Pros:
Simple to use
As many connections as you like
Great privacy features
Cons:
Email responses can be slow
Bottom Line
Overall, Surf Shark is an amazing choice for any Linux users looking to make the most of a top-quality VPN. It can help you enjoy safer, smarter browsing and other online activities.
For a more in-depth look, read our full Surfshark review

Private Internet Access stands out from the crowd in a few interesting ways. For starters, it's an open source VPN, so users and developer communities around the world are always looking for ways to upgrade and enhance it. This will appeal to Linux users, and it's one of the key reasons why PIA so commonly features among the best VPNs for Linux.
Main features of Private Internet Access
The Private Internet Access network covers 47 countries and includes thousands of different servers, so it doesn't matter where you are, you can always establish a speedy, reliable connection.
You get a lot of great privacy features when you choose Private Internet Access, including ad-blocking, a kill switch, and some great privacy protocols.
Customer Support and Ease of Use
Over on the official Private Internet Access site, you'll be able to access a live chat system to request help or ask questions. You can also find a FAQ and Help section on the site if you need additional assistance.
Pricing and Payment Options
Private Internet Access has a pretty pricey monthly plan, but the yearly and two-year plans are way better priced and really affordable overall. You can pay using cards and various other methods.
One of the best aspects of Private Internet Access is it's no logs policy. When you use this VPN, you can rest assured that your data will not be logged, stored, sold, or used against you in any way.
Pros:
Great value for money
Open source allows for improvement
Excellent customer support
Cons:
Monthly plan is expensive
Bottom Line
A great choice for Linux users and people on other platforms too, Private Internet Access can meet your needs for speed, security, and overall performance.
For a more in-depth look, read our full Private Internet Access review.
FAQs 
Do I need a VPN with Linux?
Since it can be quite difficult to find a VPN that works with Linux and pretty difficult at times to set it all up as well, some people wonder whether or not they really need to worry about getting a Linux VPN in the first place. Is it really worth it? Well, the short answer to that is "Yes!" It doesn't matter what platform you're working with, having a VPN always offers advantages.
Even if may take a little time to find the right VPN for Linux, it's still worth the effort. A VPN can help to protect you from hackers and trackers, safeguard your data against malicious attacks and agencies, and provide a range of additional benefits, such as download speeds with typical online content, while also remaining secure.
Why should I use a VPN for Linux?
There are many reasons why you might want to make use of a VPN for Linux. Let's start with one of the big ones: privacy. When you connect to the internet, especially on public Wi-Fi networks but even on private networks too, you may be at risk of hackers, trackers, or other kinds of cybercriminals being able to see what you're doing and track your activities. A VPN can solve this problem by masking your IP address and hiding your device's activity.
Now let's consider security. This ties into privacy in many ways. Again, when connecting to the internet, your connections can be easily hacked into and exploited by hackers in a variety of different ways. The best VPNs for Linux can solve this problem by making use of high-grade encryptions and leading security protocols to add additional layers of protection to every connection you make. Simply put, with a VPN, you'll be way safer online.
Is it Difficult to Install a VPN on Linux?
It can be, but this really depends on the VPN you choose. Many of them are actually very easy to set up, while others can be a little trickier. In general, users who opt for the Linux platform tend to be quite technical people and are used to dealing with compatibility issues and slightly more complex installations of software when compared to users of other operating systems, so you probably won't have any trouble.
Often, the best VPNs for Linux, like ExpressVPN, are surprisingly easy to install on Linux, and you won't have to worry about a thing. Many of them offer video guides, tutorials, and great customer support services that can help to make the process easier and guide you around any obstacles you encounter.
What is OpenVPN for Linux?
OpenVPN has a lot of similarities with the Linux operating system in general and will therefore have a lot of appeal to regular Linux users. In simple terms, OpenVPN is an open source virtual private network program, developed originally by James Yonan and first released back in 2001.
Since it's open source, it's always improving and evolving, and it's undergone some big developments over the years to become one of the leading VPN protocols available right now. OpenVPN is exceptionally secure and widely compatible, working on the big platforms like Windows, iOS, and Android, as well as offering an OpenVPN for Linux service.
How to use a VPN for Linux
Using a VPN on Linux often isn't very different to using a VPN on other operating systems like Windows or macOS, but the installation process and general set-up can vary quite a lot depending on which VPN provider you choose, whether or not they offer a specific GUI client for Linux, and what distribution you're using.
Some of the best Linux VPNs, like ExpressVPN, provide detailed tutorials and video guides to show you exactly how to set them up, so it's always wise to see if your chosen provider has a guide you can follow first. However, if you need some help, here are some basic steps to using a VPN on Linux:
To start off, visit your VPN provider's website and consult the official documentation to see how they handle their VPN for Linux services. Often, the best VPNs will let you download OpenVPN configuration files right from the site and import them into your Linux Network Manager.
Prepare your config file or set-up details accordingly and then click on the network button in the top right corner of your screen. From there, click on VPN Off and then head to the VPN Settings section.
Next, you'll want to click on the + icon and import your config file. At this point, you may also want to choose which protocol you want to configure and enter the details manually, depending on how your chosen VPN provider works. Either way, once you've entered the details or imported your config file, click on the Add button to proceed.
You should then notice all of your VPN details added to the system and a new VPN connection appearing in your window. You can then click on the slider to activate your VPN. At that point, you're good to go and can start enjoying the benefits of your VPN for all of your future online activities.
The VPN can be activated and deactivated as you like, and as long as it's active, you'll be protected; all of your connections encrypted, and your IP address hidden. This will allow you to browse the internet anonymously, secure your data, and protect yourself from hackers and cybercriminals.
Summary
Linux is one of the most secure and reliable operating systems out there, and a VPN helps to take it to the next level, adding even more security and protection for your data and connections. With a VPN for Linux set up on your device, you'll be able to enjoy a whole host of unique benefits and features. So, if you're ready to enhance your Linux usage, be sure to install one of the recommended VPNs listed above.
Read More: New To VPN? Read Our Complete Guide for VPN Beginners