It may seem straightforward to use the Internet, but one of the most important things to consider when doing so is to ensure your privacy. You might also want to guarantee your anonymity. These, among other reasons, make it necessary for you to use a VPN.
But what is a VPN? Well, we have everything you need to know in the handy guide.
Why Use A VPN?
The following are important reasons for using a VPN, especially for fundamental activities online, such as:
Streaming. This online activity causes a huge consumption of bandwidth that entails your ISP to slow down your Internet speed. Called bandwidth throttling, it causes frequent buffering when you are streaming. When you use a VPN, particularly that which has a high encryption level, your streaming activity will be hidden from your ISP.
Gaming. A VPN encrypts your data, consequently avoiding data throttling because it prevents your ISP from figuring out your online activity, whether it is gaming, or simply surfing. Likewise, there are premium VPN services that allow you to change the ports that you utilize, and in turn, prevent your ISP from throttling your data.
Torrenting. Using a VPN permits you to safely torrent because it diverts your internet traffic via your chosen location. This changes your IP address into that which is used by hundreds of Internet users, consequently providing you anonymity. With this setup, it will be harder for somebody to track you.
Ensuring your online security/anonymity. Since a VPN masks your IP address, it becomes trickier for another party to trace your online activities. Connections established by the service are secure and in the same way encrypted, allowing you to avail of more privacy than a wi-fi hotspot that is secured.
Improving Internet speed. The chain of erratic Internet connections is interrupted by a VPN service where it hides the source and destination of your traffic, causing your ISP to send it towards a different tunnel. So every time you connect online, a VPN will increase your Internet speed.
Online shopping. Because of the secure Internet connection created by a VPN, you are protected when you shop online. The special encryption utilized by a VPN service sets up a private and protected connection between varied networks. It will be easy for you to select a server wherein the VPN will encrypt every bit of your Internet traffic.
TRY THE BEST VPN FREE FOR 30-DAYS
What Is A VPN?
VPN, as an acronym, means "Virtual Private Network". As a service, it gives you the opportunity to set up a protected online network connection, particularly when you are using a public one. As it encrypts the traffic of your online usage, it also masks your identity. Due to this, third parties will find it tricky to track the online activities that you do, and at the same time, have difficulty stealing your data. The encryption carried out by a VPN happens in real time.
Because it is a private network, a VPN does its job by encrypting and at the same time transmitting data, as it hovers from a certain place to another in the World Wide Web. When you use a VPN, you will obtain privacy and security when surfing websites online. You'll gain access to websites that are restricted as well, and get past censored blocks.
A VPN will conceal your IP, or Internet Protocol, address, making your online activities undetectable.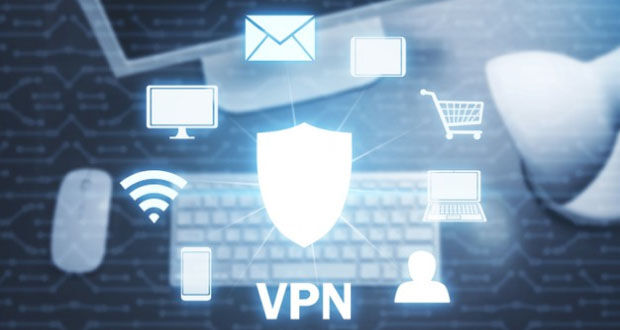 How Does A VPN Work?
Primarily, what a VPN does is hide your IP, or Internet Protocol, address. What this service does is establish an exclusive and stable sort of pathway between your particular computer and the entire Internet. So while your data moves back and forth from your device, it becomes protected. Your IP address will be concealed, along with your actual location, and nobody else will be able to access it. Thus, as you are connected to a VPN, your traffic initially proceeds to the VPN server, and then goes onward to the rest of the online space.
When surfing the Internet, the services and the websites that you use will instead see the IP of your VPN, and not the IP address of your computer. You will be protected from being spied on while using the Internet because VPNs, in general, secure the traffic on your Internet with data encryption. By VPN meaning "virtual private network", it means that it is a network that is only for your individual use.
What happens if you don't use a VPN? For the most part, your Internet traffic will be jeopardized. Various parties, such as those who are on a shared network with you, the government, and even casual strangers online, will be able to peek at your Internet activities.
With a VPN protecting your IP address, together with data encryption, other parties online will find it hard to prowl upon your identity, your location, and your Internet ongoings. Securing your protection and privacy online is crucial, and you can do this via a VPN connection.
A channel between your internal network and an outlet portal to another point, which may be at a thousand miles distance, is created by a VPN. This creates an impression that you are in another location. You'll be able to enjoy your freedom online, and even when you are mobile, you can visit your preferred websites and use your chosen apps.
Encryption produced by a VPN makes data unintelligible, and this security feature is essential, especially when you are using a public wifi network. This way, you'll be able to prevent anybody from eavesdropping on your online activities. All of your browsing histories will be hidden if your computer is connected to a VPN. Otherwise, it can be accessed by your Internet Service Provider. If you use a VPN, your search history that is tracked by search engines will be associated with a different IP address, i.e., one that is not yours.
Most Popular

Best overall deal: 12 months + 3 months FREE

30-day money-back guarantee

24/7 customer support

Connect to more than 90 countries

Uses 256-bit AES encryption

Fast and secure VPN

Rock-solid privacy at blazing speeds


Access 5800+ servers worldwide

No logs policy

Connect 6 devices at the same time

30-day money-back guarantee

Save 70% on Yearly Plan


Countries: 70+

Servers: 20,000+

2 Extra Months

30 Days Money Back Guarantee

Limited time offer: Save 79% on yearly package

Up to 10 devices simultaneously
What Does A VPN Hide?
There are plenty of them, but the following are 5 pieces of information that a VPN service hides to provide you with privacy and security online:
A user's browsing history. What you do and the websites you visit on the Internet are not that clandestine. Basically, each of your activities online can be tracked by your web browser and Internet Service Provider. Even websites that you look in on keep a history of your visits, not to mention the web browsers that trace your search history. All the information concerning this is associated with your IP address.Why ensure the privacy of your browsing history? If you happen to have a medical condition and researched on the Internet for your treatment options, that information will instantly be shared, making you prey for targeted ads. Or if you, by chance, looked up the price of airline tickets for the following month, the travel sites that you have just visited might show fares that aren't actually the cheapest. Without a VPN service, your ISP can sell your browsing history.
The IP address and location of a user. If someone has captured your IP address, they can virtually get hold of your Internet searches and location. Consider that your IP address is just like a return address that you indicate when you mail a letter. It displays information that points back to your computer or device.With the use of a VPN, an IP address that is not your own will be indicated, and it is that of the VPN service. With your real IP address masked, you can anonymously search the web and enjoy online privacy.
A user's location when streaming. You might be normally using streaming services to be able to watch professional sports, but happen to be traveling to another country. In this case, you might not be able to access the same service because of the country's regulations. If you use a VPN, you can select an IP address that applies to your home country, allowing you to access the streaming service.
A user's devices. Cybercriminals are all over the Internet, and they could be prying on your devices, such as your computer, your tablet, or your smartphone. This is especially true if you are connected to a public wifi network. But with the help of a VPN, it will not be possible for hackers to watch everything that you do online.
A user's activity on the web. Hopefully, you wouldn't have to be, but a VPN service can protect you if you become a candidate for government surveillance. Using a VPN will not allow your ISP to access your Internet activity records, thereby protecting you if a government agency would inquire.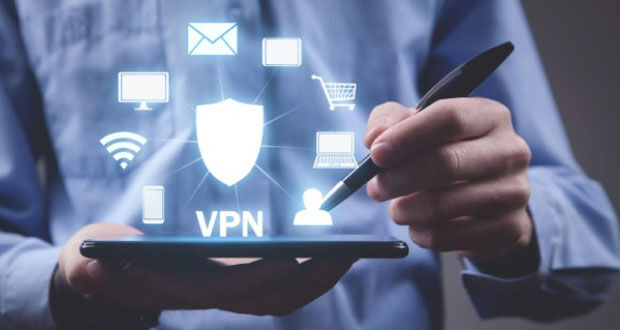 Here Are
The Best VPNs

Reviewed & Compared 2021

When we look at the best VPNs overall for security, ease of use, compatibility, and effectiveness, ExpressVPN always appears at the top of the pile. This industry-leading VPN is one of the best VPNs and offers the high-end speeds and security you need to use Tor safely and smoothly.
ExpressVPN protects all its users with 256-bit encryption, along with advanced features like a kill switch and leak protection. It's based in the British Virgin Islands, which is a top-tier destination for security and privacy, and all of its apps work with Tor, allowing you to connect to the web on various different devices without any issues whatsoever.
Pros
Best in-class encryption
Competitive prices for longer plans
Detailed guides and customer support
Cons
Cheaper options are available

When it comes to online security and privacy, NordVPN is often held up as the best VPN of them all. This VPN takes security seriously and has lots of advanced, high-end features designed to safeguard users and provide the maximum levels of protection for everyone. NordVPN  has several key features to help users.
One of those key features is the 'Onion Over VPN' servers offered by NordVPN. These servers are specially designed to provide maximum protection. What's more, NordVPN has a no-logs policy to protect all of its users, as well as being based in Panama, a very privacy-friendly destination that isn't involved with any major surveillance networks or alliances. You also get DNS protection, automatic kill switches, and military standards of encryption when you choose NordVPN.
Pros:
Unparalleled privacy settings
Super speeds
Very affordable plans
Cons:
Customer support isn't the fastest
Private Internet Access
Editor's Review
Works across a wide range of devices

As more and more people around the world start to think seriously about their online privacy and security, Private Internet Access is one of the most popular VPNs they turn to. Boasting industry-leading privacy and security systems, this provider claims to be sitting at the top of the pile for encryption and anonymity, but how does it measure up to our test? Read on through our review of Private Internet Access to find out.
Pros:
2 Extra Months
30 Days Money Back Guarantee
Live Chat Support
Cons:
Limited streaming options
Features That A VPN Needs
There are many VPN services available online, and you have to be particular about which is the best one to sign up for. Below is a list of features that you should look for when choosing a VPN service:
Speed
Encryption
No Logs Policy/ Privacy
Cross-Device
There are many perks of using an efficient VPN service to guarantee that you are safe online and can enjoy privacy and anonymity when using the Internet.
We receive advertising fees from the service providers we rank below. Advertising Disclosure
learn more