IP Vanish Review
IPVanish is a VPN service that promises to help you get around censorship filters, connect you to the fastest VPNs on the planet, and browse the internet without leaving a trace. It's easy to make promises, but it's another matter to actually deliver on them. So does IPVanish pass the test? Today we'll find out. Let's get started!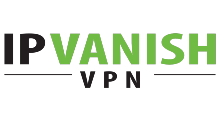 Highest encryption
Selection of servers
From $6.49 per month
Excellent!
Despite having less than stellar customer support and the fact that it sits on the pricier end of the spectrum, IPVanish is still a solid VPN service that's worth trying out. It's got a great selection of servers and locations to choose from, it doesn't destroy your internet speed, and it's service dedicated to keeping your information anonymous and protected; all of which are things you want in a good VPN service.
PROS
Selection of servers
Highest encryption
7 day money back guarantee
We receive advertising fees from the service providers we rank below. Advertising Disclosure
learn more